Testimonials
Testimonials
"Thanks alot Neil, has made a big difference ... the flow is definately a hell of alot better"
"Completey different herd to milk, cows are flowing through the shed much better. Grooving our yard meant no more slips and faster milking times"
"Cows don't slip easily, but even if they do start to slip, they catch themselves and stand again with no trouble... lots safer riding the motorbike on the grooved concrete"
"Very pleased with the yard... prevented the cows from slipping over. It has been a 100% improvement"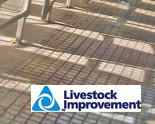 Livestock Improvements yard
"Water runs off the surface better, no algae build up, we used to have bull slip every day, but now they don't slip at all."
- Lance Pettigrew - Livestock Improvements"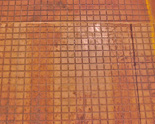 Inghams Chickens yard - Waikato

"Floor in the loading bay was causing forklifts to slip"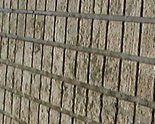 PPCS Te Aroha
"I have used "NZ Cowshed Groovers" on a number of occasions over the past few years to resurface Cattle yards at PPCS Te Aroha..."
- John (Te Aroha)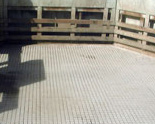 Frankton Sale Yard's yard
"Cows were slipping when going through yards"
We considered many other options before finding your website. No other option compaired to what your offered in your advertisement. – vast improvement, no slipping, stable footing, cattle settled, easy to handle, etc. – Gordon Wright
Great friendly service fast and efficient – huge benefit, it instantly showed in the stock.They felt secure and were100% more settled. – Kelly & Tina Woollier
Very good. Fitted in with milking times, had good communication – cows no longer slip over on yard. Much easier to draft/handed cows on yard. – Graham & Odele Wells
Definitely recommend. No problems at all -15,000 cattle movement through the yard since nz cowshed groovers completed it. – Gordon Wright
I should have done the whole yard first off. – Absolutely recommend. – Kelly & Tina Woollier